Simple Tips To Meet A Sexting Buddy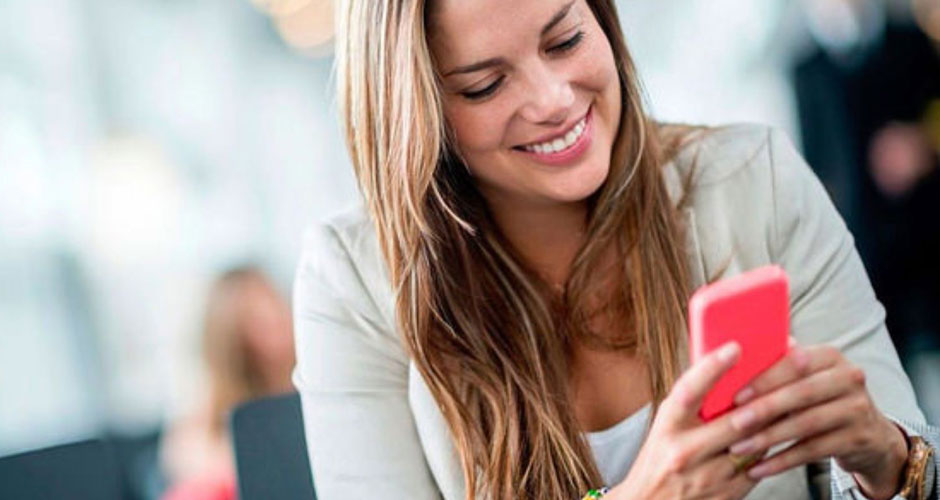 Once you start sexting, you cant stop. The only thing that stops an avid sexter is the absence of a sexting buddy. Even then, a diehard will find a naughty chatroom somewhere to get his fix. Sexting is such a taboo thing it might seem as though would be hard to find a sexting buddy. That is not the case, however. It is relatively easy to find someone to sext with. Here are a few simple tips for meeting a sexting buddy.
Start with Your Circle To Meet A Sexting Buddy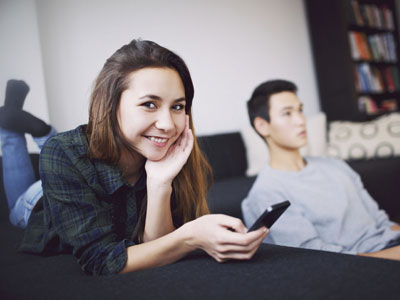 Chances are you already know a perfectly fantastic sexting buddy. A sexting buddy doesn't have to be someone you have or will sleep with. It can also be a good friend you flirt with or like to keep that sexual tension hot with. You may already exchange the occasional risqué message with someone in your inner circle. Consider picking up the pace or even initiating someone new. Just be sure she is of legal age and is down to play. The last thing you want to do is ruin a friendship by overstepping your bounds.
Meeting A Sexting Buddy I Is Easy If You Go Online
You can literally find anything online and that includes a sexting buddy. There are tons upon tons of hookup sites and apps at your fingertips. Most are free. sign-up takes little time and you can browse the site for like-minded females to sext the night away with. Even social networks like Twitter and Facebook can net you a sexting buddy. Keep your eyes open for cues and hints that she could be interested. Usually, the hints are pretty obvious. You can figure it out.
Use The Classifieds To Meet A Sexting Buddy
Classified ads in the backs of magazines, sections of the newspaper, websites like Craigs List and a whole host of other publications list personal ads. People place ads for friendships, no-strings-attached sex and all kinds of unusual things. Take a look through the classified ads for someone interested in naughty fun and you will easily spot a potential sext buddy. Classified can be dangerous, however. So be careful who you interact with and be extra careful what you send and receive.
Call Your Ex And Exchange Some Sexts
We all have one. Sometimes, more than one. There is always that one ex-girlfriend you stay cool with. Maybe you never wanted to break up. Maybe you make better friends. Perhaps she (or you) is just bad with commitment. Whatever the reason, ex-girlfriends make great sexting buddies. You already know what turns each other on. Your aware of what not to do too. Just make sure you can both keep your emotions in check and you're in the clear.
Your Wife Likes Sexting Too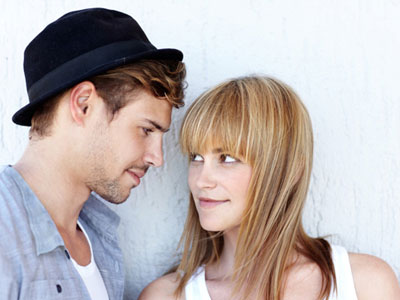 Sometimes we forget how sexy our wives and girlfriends can be. Long term relationships have a way of sucking all the sexy out of you. Sexting is a great way to get in touch with those hot and bothered feeling you used to have so much stronger. It revives a relationship and adds some fun where things may have gone stale.

It isn't hard to find a sexting buddy. They are literally everywhere because everyone is doing it. Sexting can be just a fun tension reliever or lead to more serious things. Be sure you know and are happy with where the sexting relationship can lead before you get in too deep. Things can escalate quickly and lead to the ruin of a friendship as well as other related problems. Make sure the person your sexting with is someone you trust and care about personally. Keep the relationship respectful and enjoy each others company for the best results.


Tags: Sex Buddy, Sext message, Sexting, Sexting Buddy